Southwest Cattledog Association

Preserving the heritage of the working cowdog

The Southwest Cattledog Association is governed by a set of directors for the purpose of establishing and creating interest in the breeding, working and

 training of stock dogs.  To provide educational backdrops for the general public

 of the working dogs purpose.  To protect dogs, cattle and to further promote and conduct cattle dog trials throughout the Southwest Region.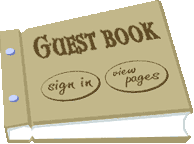 ***2015 DOG OF THE YEAR***

Open

"Reo" and handler Keith Gilleon

Ranch

 "Jean" and handler Chris Timmons

Nursery

"Clyde" and handler Tommy Blessing

Novice

"Britt" and handler Mary Christmas

Please be sure to read over your rules some changes have been made.

One you MUST be aware of, the new collar rule.  You will NO longer be able to trial with a collar on your dog.  It must be removed prior to entering the trial arena/field.  Also, remember to not carry it in your hand while trialing.  Any of these infractions will result in disqualification.