Southwest Cattledog Association

Preserving the heritage of the working cowdog

The Southwest Cattledog Association is governed by a set of directors for the purpose of establishing and creating interest in the breeding, working and

 training of stock dogs.  To provide educational backdrops for the general public

 of the working dogs purpose.  To protect dogs, cattle and to further promote and conduct cattle dog trials throughout the Southwest Region.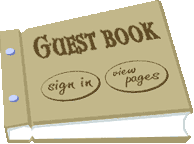 Please enjoy some photos of some great dogs from previous trials

​We would like to Thank Scott Hughes, Kyle Dillard, Rita Shinn and Jimmy Walker for their hard work.  We also want to welcome the new 2015 officers and board of directors. 

There will be some changes made to the website as far as forms and some rule changes, please check back to see these changes.

We are working diligently to get these changes done as quickly as possible.  Thank you in advance for your patience

***2014 DOG OF THE YEAR***

Open

"Doc" owned and handled by Tommy Blessing

"Bobbie" handled by Brent Daniels

Ranch

 "Zack" owned and handled by Chad Muir

Novice

"Deets" owned and handled by Langdon Reagan