Southwest Cattledog Association

Preserving the heritage of the working cowdog

The Southwest Cattledog Association is governed by a set of directors for the purpose of establishing and creating interest in the breeding, working and

 training of stock dogs.  To provide educational backdrops for the general public

 of the working dogs purpose.  To protect dogs, cattle and to further promote and conduct cattle dog trials throughout the Southwest Region.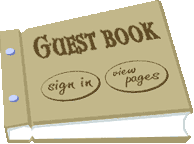 ***2015 DOG OF THE YEAR***

Open

"Reo" and handler Keith Gilleon

Ranch

 "Jean" and handler Chris Timmons

Nursery

"Clyde" and handler Tommy Blessing

Novice

"Britt" and handler Mary Christmas

SWCDA wants to give a HUGE THANK YOU to all the participants, owners, and sponsors of the 2015 Futurity and Finals.  Without all of you none of this would be possible.  We also want to give a very big THANK YOU to Lance, Casey, and Kelli for helping us all day everyday and didn't even have a dog entered, without people like this we could not have had such a great trial!!!

This is a great association with some of the best members in the country.

Hope y'all have a great holiday season and we'll see ya next year!!!