Southwest Cattledog Association

Preserving the heritage of the working cowdog

The Southwest Cattledog Association is governed by a set of directors for the purpose of establishing and creating interest in the breeding, working and

 training of stock dogs.  To provide educational backdrops for the general public

 of the working dogs purpose.  To protect dogs, cattle and to further promote and conduct cattle dog trials throughout the Southwest Region.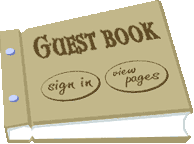 ***2015 DOG OF THE YEAR***

Open

"Reo" and handler Keith Gilleon

Ranch

 "Jean" and handler Chris Timmons

Nursery

"Clyde" and handler Tommy Blessing

Novice

"Britt" and handler Mary Christmas

***REMINDERS***

Everyone is doing well with removing collars prior to competing, Please keep up the good work!

Futurity Reminder:  You may not exhibition, trial, break cattle at a trial or participate in any playdays with your futurity prospect.  Any trial type settings are not allowed and will result in disqualification of that futurity dog and possibly hurt your eligibility to trial any future futurity dogs with SWCDA.

Thank you for your understanding.